Can't wait for mine to get here. Faster guys:)
Great board i hope it gets success!
I think ewave mentioned it in our old interview, but now they release the concept image: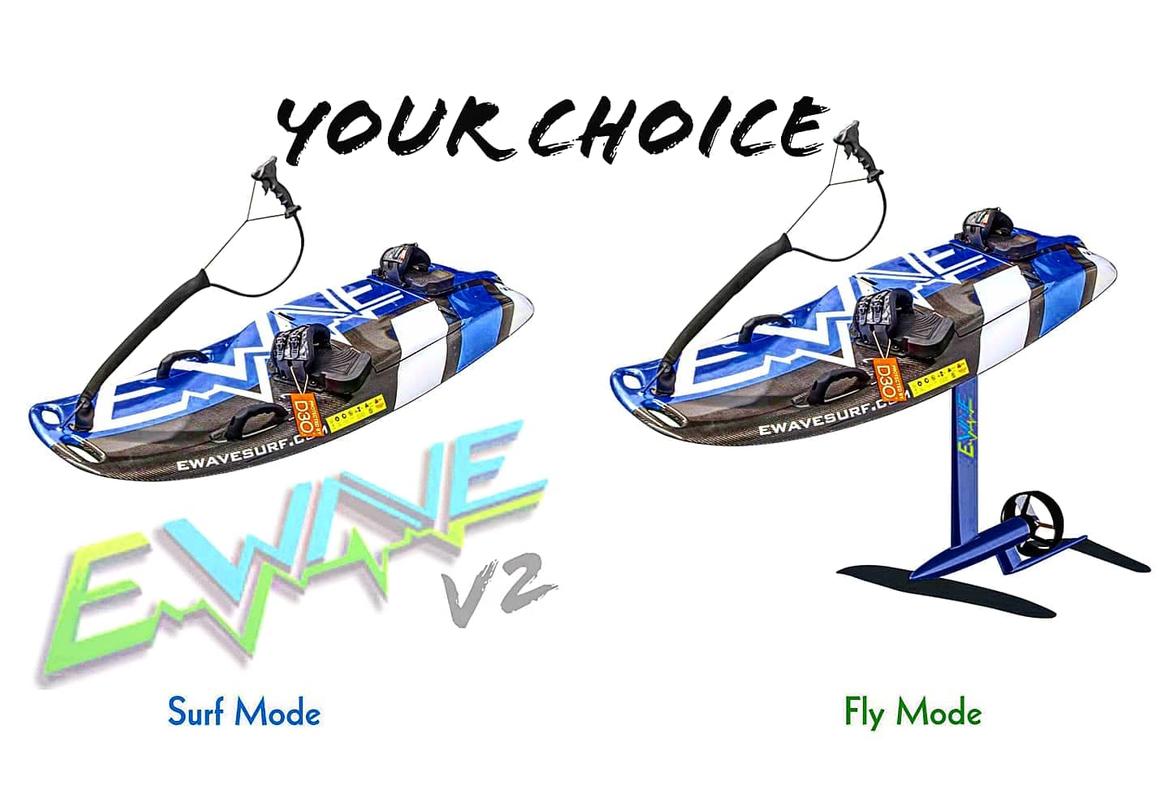 Lets hope it comes to life this year, should be interesting to see how it goes.
I like to see new ideas like this come to life.
I love both jetboards and efoils and combing two could be a great idea or could be a disaster , lets see!
In my opinion it sounds awesome for pros but attaching yourself with straps to the efoil could be really dangerous for newbies. When you fall from efoil best idea to jump as far as possible from it.
I need to mention jetsurf came up with this concept years ago but never went ahead as it was too risky to have a sharp foil on a rapid jetboard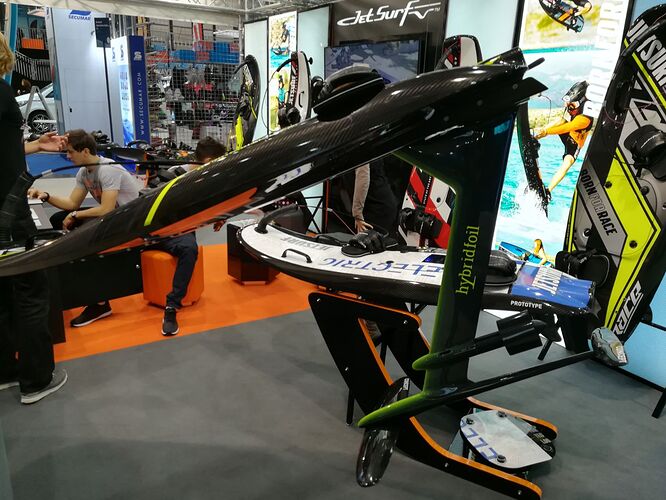 Ewave revealed how the duel efoil + jetboard setup actually works. I am happy it's an actual board that works not another 3d render! what do you think guys?
Do you have a video showing somebody riding the efoil setup? Are you supposed to use the foot straps for foiling?
They plan to film water tests in key west next weeks, lets see!
foot straps for foiling can be helpful for turning and jumps. but for regular efoil riding i am not sure that jetboard straps position is correct for foiling, it could be different leg position to keep balance.
when i ride Fliteboard i need to move a lot finding a sweet spot
I am very much looking forward to see these videos. I agree the foot stand might be challenging. Most eFoils have a very flat top of the board to give you most flexibility to find the right position for your feet.
Probably better to take off the foot straps, but then the board might be slippery?
It does not have to be so big. Flite and Lift are way too big because they target beginners so very good flotation is nessesary. But if we look into tradition foiling (not efoil) they are very small boards: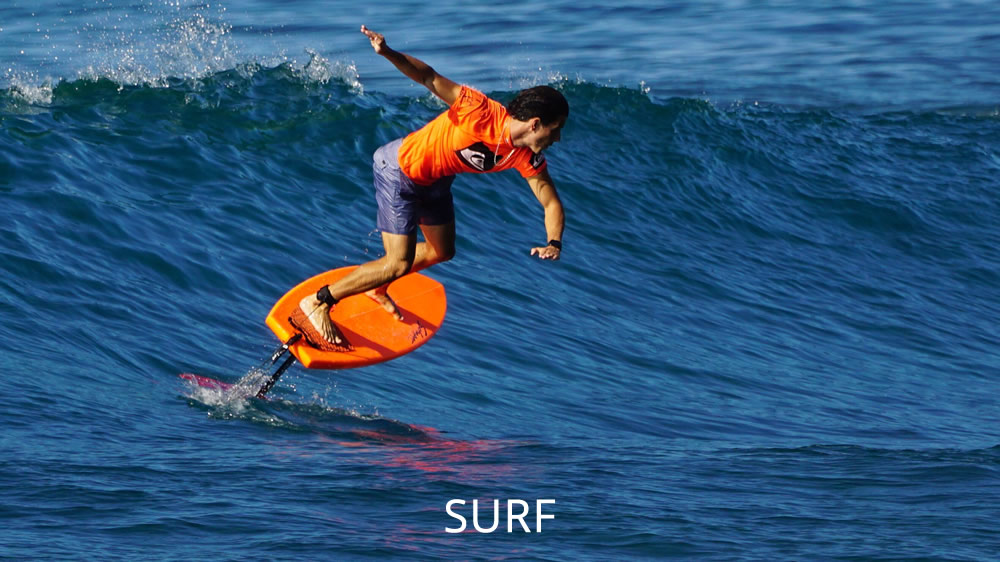 Ask Me Anything PODCAST - With Ewave Dana Lundquist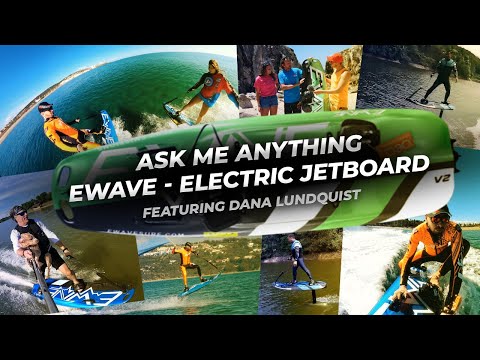 Electric jetboards and efoilts are taking over the world by a storm. Today we have our favorite guest, a legend of the industry, Dana Lundquist, a professional motosurf world cup rider and one of the creators of the new electric EWAVE Jetboard to talk about his new exciting jetboard and efoil!
Timecodes
00:25 What is eWave jetboard, the speed, riding time, the weight?
02:07 The new DUAL system - Efoil + Jetboard?
03:50 How much riding time do you get in Efoil mode?
04:19 Riding experience in the jetboard RACE mode?
05:57 Ewave TUBE for beginners and kids?
07:19 Go for a ride with your DOG?
07:55 Riding experience in EFOIL mode with straps and handle?
09:28 How to learn EFOIL easier?
10:27 Efoil Flat water VS Efoil on Surf?
11:45 Different Wing Setup?
12:28 Learning efoiling safely with a TUBE?
13:23 Battery SAFETY?
14:43 LOW NOISE levels?
15:35 Guarantee and Post Sale service?
16:48 Future of the jetboard industry?
19:34 Shipping and Coronavirus update?