Interesting project from Russia
Note - I already asked them, due to low price (only 4.5k eur) they are overloaded with demand and won't be shipping outside of Russia any time soon, so it's more for our russian followers only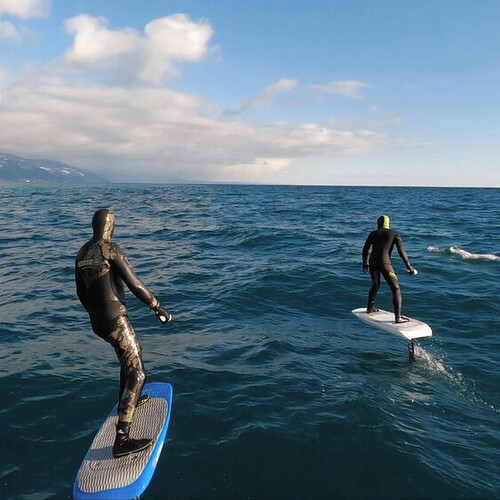 Google translate:
Blockquote Parameters:
Dimensions: 140/62 / 13cm
Speed: 30 km / h
Motor power: 6KW
Battery: 60Ah or 2.9 kWh
Mast height: 90 cm
Weight: 30KG
Warranty: 1 year
Rider weight: up to 120 kg
Operating time on a single charge: 2-3 hours
Operating temperature: from 0 to + 40С40С
The longest riding time on the market, a battery for 1500 charging cycles, while others have 300-1000, after that it loses 20-30%, and it still gives out more than competitors initially
Manufacturing 2 weeks.
The rider's riding time is 2-3 hours depending on weight and speed.
Usually it takes 3-5 sessions to get up on the board, someone immediately gets up.
More info https://jfoils.com/ on russian
videos of product and riding