I just bought the Power Fin for 450 EUR at Amazon.
Delivery within 10 days from France to Germany.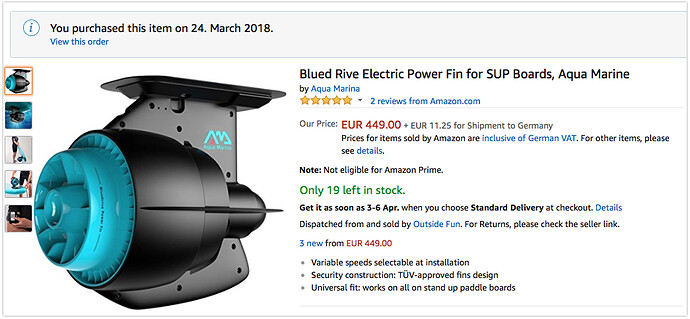 The Blue Drive is the cheapest E-SUP conversion kit as far as I could see, but the specs seem to be okay.
I will let you know how the first test rides will go.
-A