CELINE has introduced an electric powered surfboard that flies above a hydrofoil wing – the Celine E-Foil. The star of the campaign is pro Kite Surfer James McGrath.
HANDMADE IN FRANCE
ONLY AVAILABLE IN FRANCE
MADE-TO-ORDER
Check out the video above for a look at the electric surfboard. CELINE's new eFoil is made-to-order and available exclusively in France.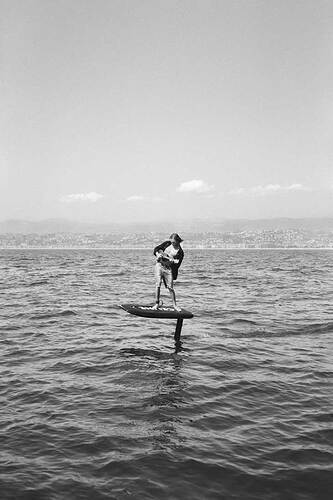 I was not able to find any technical specs so far …