Today we have an epic chance to meet ALL three efoils in one place on this cold sunny winter day in Portugal.
(except Liftfoils and PWR-Foil - we could not find any owners in Portugal. If you have LiftFoils or PWR-Foil in Portugal - reach me and join our next meetup, you are very welcome!)
Featuring

Julien with FLITEBOARD PRO. Check our recent video with Julien's PRO tips on Fliteboard

Pedro with E-TAKUMA CARVER AND CRUISER. Coming soon - a E-Takuma Carver video and testing.

Pedro @Usha_Emotion with WAYDOO FLYER ONE. Check a full video about Waydoo we did with Pedro last month.

Paulo with Onean Carver Twin (not an efoil but a super fun jetboard) - Check the full Jetboard Testing Tour video of The Carver twin we recorded recently.
and of course Mike from Jetsurfingnation and Luis the drone expert!
In this video we will ride all the boards together, exchange opinions, compare the shape, size, riding time and the remote controls.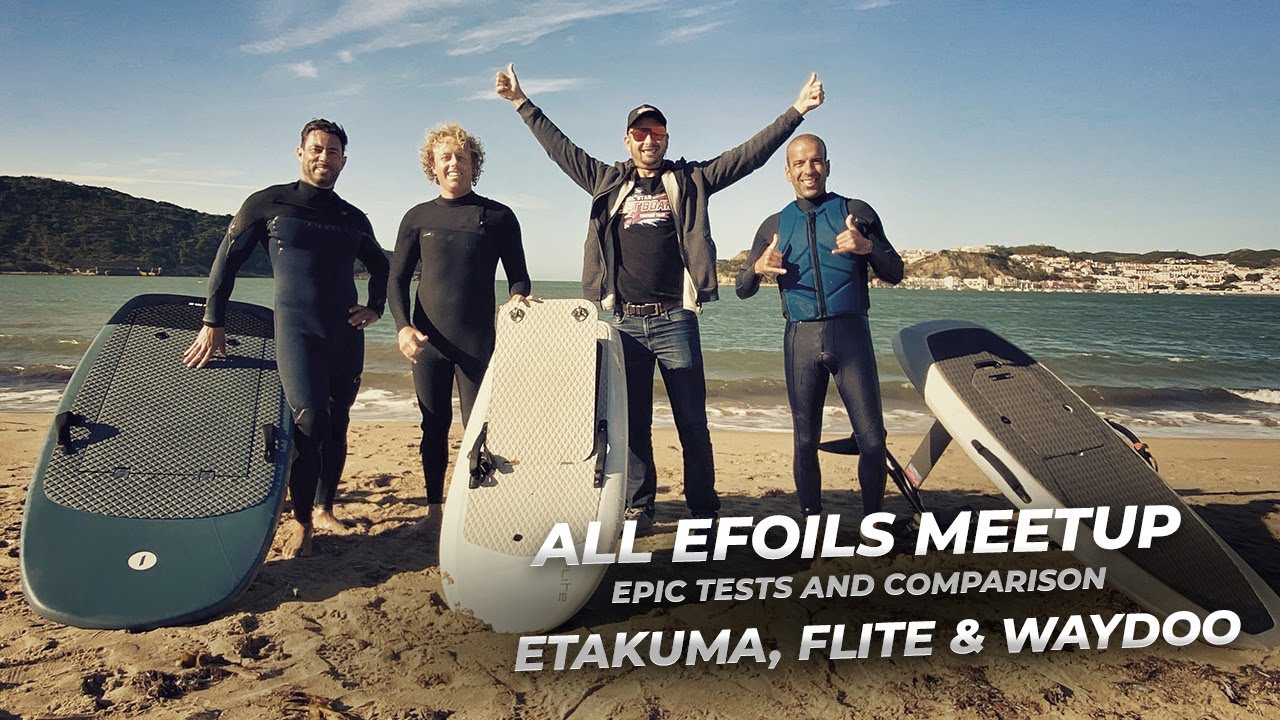 By no means this is a professional side-by-side comparison, more like a meetup of good friends and an overview to give you an idea what the market is like in efoiling industry right now.Usually all efoils are limited by the brand and specific dealer in one place, so it's extremely hard to find a way to meet different efoil brands in the same place, I am very happy we could organize such event, especially during covid era when all the traveling is very limited.
If you own Liftfoils or other brand that we could not find - please reach me and join our next meetup!