We have been hard at work on one of the key components of any remote control system, which is the wireless remote control itself.
Also, we are excited to announce a new member of the VeFoil team who is helping make the waterproof remote control which can be used with any electric jet or surfboard a reality.
About Miles: Miles Hammond is a creative and experienced Industrial Designer. He is the owner and founder of https://www.studio63.ca/foil-design, a small and agile design studio and workshop based in Ottawa, Canada. The spirit of fun and focus extends to Miles' love of water and winter sports. Over the past two decades, Miles has been working with Liquid Force designing groundbreaking kite-boarding equipment such as quick release systems and the industry's first low-cost fiberglass foils.
Miles designs and sells his own range of stand-up paddleboards www.HammondBoards.ca which are frequently seen on Ottawa's lakes and rivers. Through Studio 63 Miles has been designing cutting edge kayaks, kiteboarding gear, and other sporting equipment. ‍Miles was instrumental in the building up of an entirely new speaker company GoldenEar Technologies, designing the entire range of award-winning speakers that continue to rock the audio industry. Over the years he has won over 40 different design awards and has eight patents. Miles prides himself in building some great automotive concept vehicles that are seen around the world. Welcome Aboard Miles!
Current Remote Control Status: Miles reached out a couple of months ago after seeing us on Kickstarter and instantly wanted to be a part of the design and build. After several conversations, we found the perfect project for Miles to sink his teeth into, and the waterproof remote control project was born.
We now have the remote electronics completed and are just finalizing the overall shape and design of the waterproof housing. This remote works with all ESC's, auto motor shutdown safety feature, and has a second channel for those who want to expand features like a water pump, video recording etc…
This week I will be spending eleven 6 hours in the truck and staying a couple of nights in Ottawa to meet with our newest VeFoil teammate Miles Hammond and hold some of our remote designs in my hard for some final design tweaks before we move further with the project.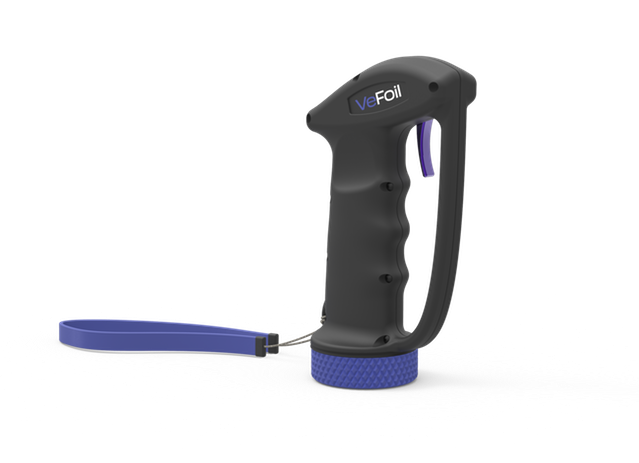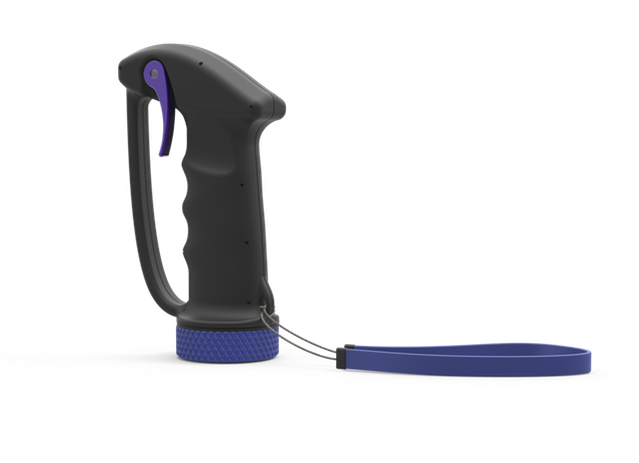 Many of the top forum thread topics are about waterproof remote controls for efoils and e-surfboards. Reality is, no one likes the idea of riding with a remote for an RC car in a lunch bag. And because of this, we have been developing the waterproof remote control that is designed for smooth throttle control and is ergonomically shaped. This will allow you to enjoy your time on the water instead of struggling with an awkwardly small and sensitive remote in a slippery bag, or a clunky, oversized remote housing with a sensitive trigger.
Not only will our waterproof remote control be used for our VeFoil propulsion system, but it will be available individually for the DIY community and is available as white-label also. We are currently working with three other electric surfboard companies planning to use this remote with for their propulsion systems saving everyone time and money.
The key for all of us to get this awesome remote will be a bulk order initially. Injection molds have a high upfront cost, and we need a bulk order to make this feasible. We are excited to bring this to market for all DIY'ers like us and those who are bringing new products to the market that need a simple, high quality, and effective waterproof remote control for their new invention.
If you could help spread the word by sharing comments and photos on Facebook, forums, and related groups we can make this a reality sooner than later everyone to enjoy the new remote for riding electric surfboards and efoils this spring.


Here is a link directly to the remote control area of our website here: http://www.diy-electric-hydrofoil.com/#!/remote
Talk soon,
Chris Vermeulen