After opening the case I noticed that testing the cells would be a non feasible job so I decided to try to bring it back to life as whole.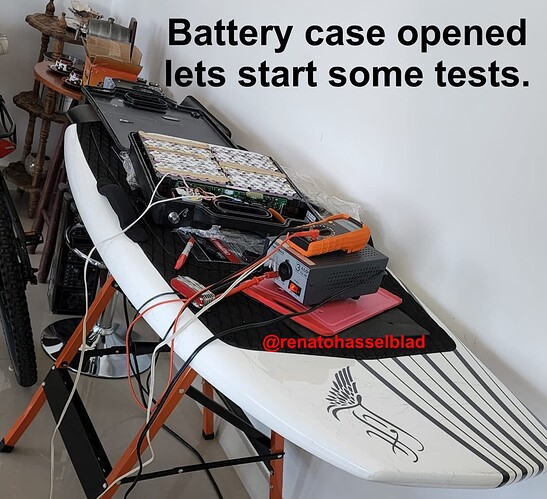 a bit of history:
My battery is from the end of 2019, has less then 50 cycles.
It was left without charging for about 2 years because I was out of the country during the pandemic.
Upon my return there was no LEDs on
The charger did not recognize the battery and began showing error 029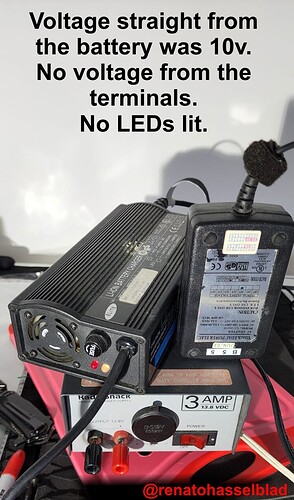 What I did was charge the battery "behind" the BMS with 13.8v at 3A for six hours, unplug the charger and wait for the cells to balance themselves (by checking the voltage drop on the voltmeter) and repeated that process until I've got a consistent ~13v reading.
Next I used a 24v 3.2A with the exact procedure as above.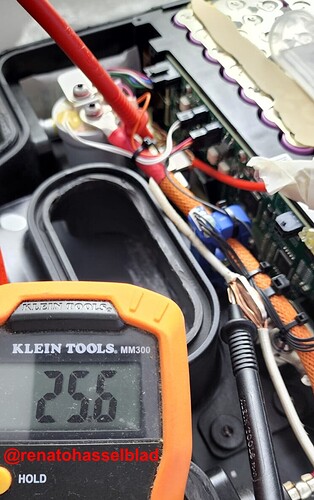 Next I used a 42v 4A. The procedure was a bit different.
NEXT…