Another low cost electric Jetboard. China import?
No company address on Website and Facebookpage as far as I can see: solirim dot com
Seems to be a French distributor.
Price: 6,999 British Pounds
Max Speed: 52 km/h
Max charge: 110kgs
Max speed (80kg users): 52 km/h
Autonomy (at max speed) : About 40 minutes
Size: 1750x610x190mm
Autonomy: 30-60 minutes
Total Weight: 42 kg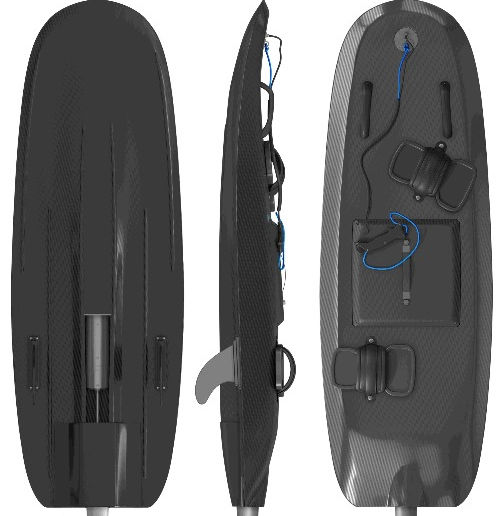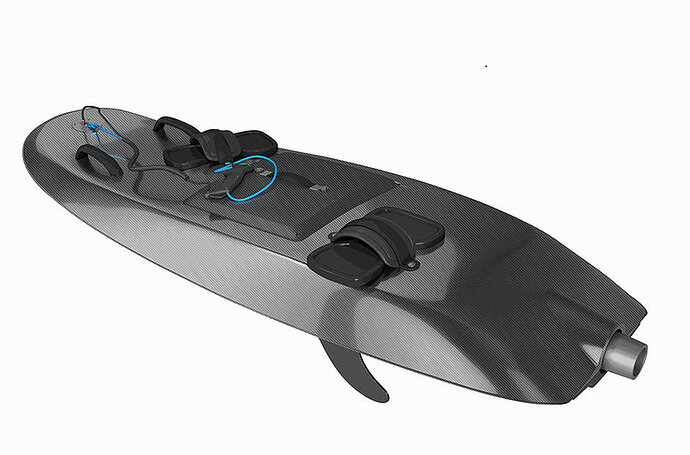 Surfboard:
Material: Durable Carbon Fiber Shell
Weight: 10.3 kg
Size: 1750mm/610mm/190mm
Battery:
Material: MnNiCo Ternary Lithium, Latest technology, Li-ion Battery
Specifications: 72V / 58Ah
Waterproof Level: IP67
Outer packaging: 304 stainless steel,
Weight: 20 kg
Type Socket: Type replacement rechargeable battery
Plug-in battery: Quick release time 2 minutes
Life: 900 times charge and discharge
Charging time: 4-5 hours
Charger specs: 72V/5A
Motor:
Weight : 6.7kgs
Motor cooling: System Spread-out Motor for better cooling.
Packing:
Carton Size: 2000x700x280mm
Gross Weight: 45 KG
Other
Certification: CE/ROHS/FCC/UN38.3
Warranty: 1 Year Warranty, Parts and Service available for life