Another nice Takuma unboxing video from the team in Latvia. Seems to be quite a lot assembling the first time.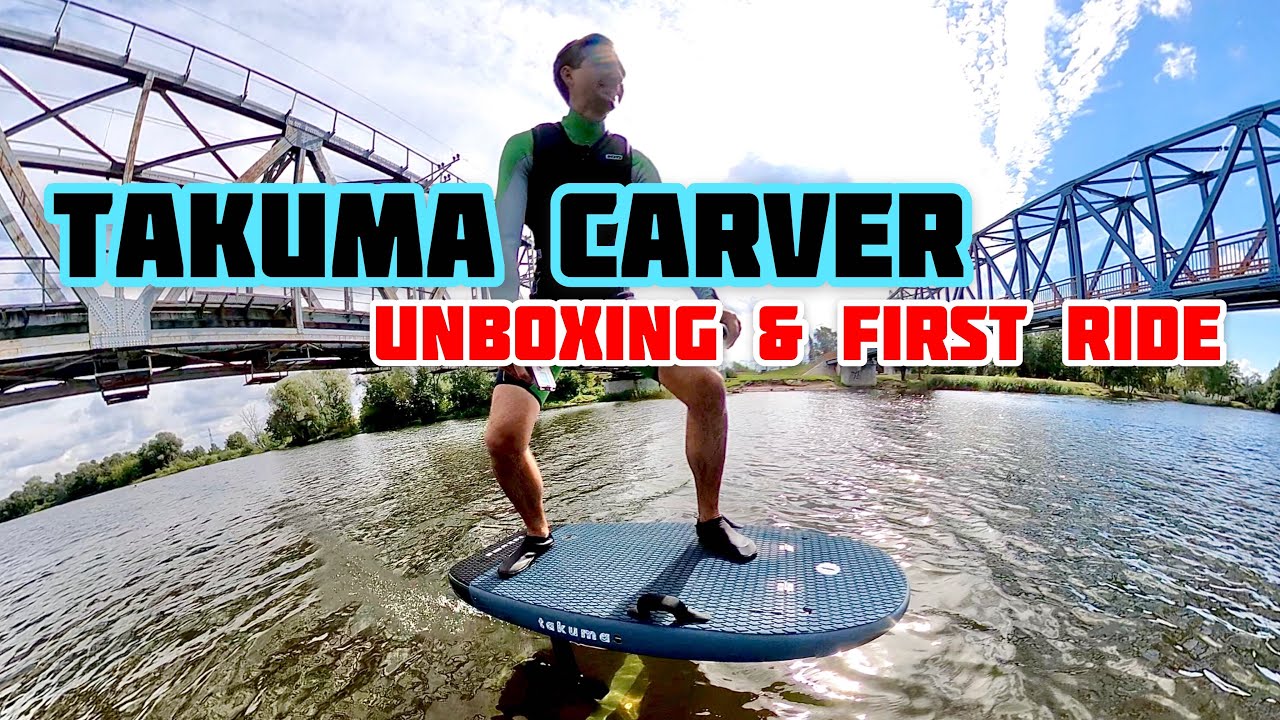 How do you like the new Carver? I plan on getting one. Been riding the standard Takuma eFoil with the shorter mast and the 1600 wing. Also - been riding my Takuma a lot in waves and really want a longer mast.
Hi there ! I've owned the Takuma Cruising and now i have one Carver model since October.
It's a much more fun board. It carves really well, and i'm using it on waves and lakes. i'ts more compact 5'3 and 120lts, it's 3kg lighter than the Cruising besides it's full carbon.
The longer 10cm mast helps a lot if you're riding swell !
I've choosen the same 35A batterie as i have in the Cruising, and it last depending of the type of ride beetween 50 and 80 min for me that have 83Kg.
Really recomend it if you want a nice product not spending much.