Catching up with the news feed in our Electric Hydrofoil Facebook group at: https://www.facebook.com/groups/efoil/
It is easier to archive these findings hear.
Ultra Foil Electric Foiling Surfboard:
Hison is white labelling their E-Foil, which is available under different brand names.
One of the brands is Ultra Foil Electric Foiling Surfboard:
Ultra Foil, a Frontier Watersports LLC product
808 N. Central Avenue, Unit B
Wood Dale Illinois, 60191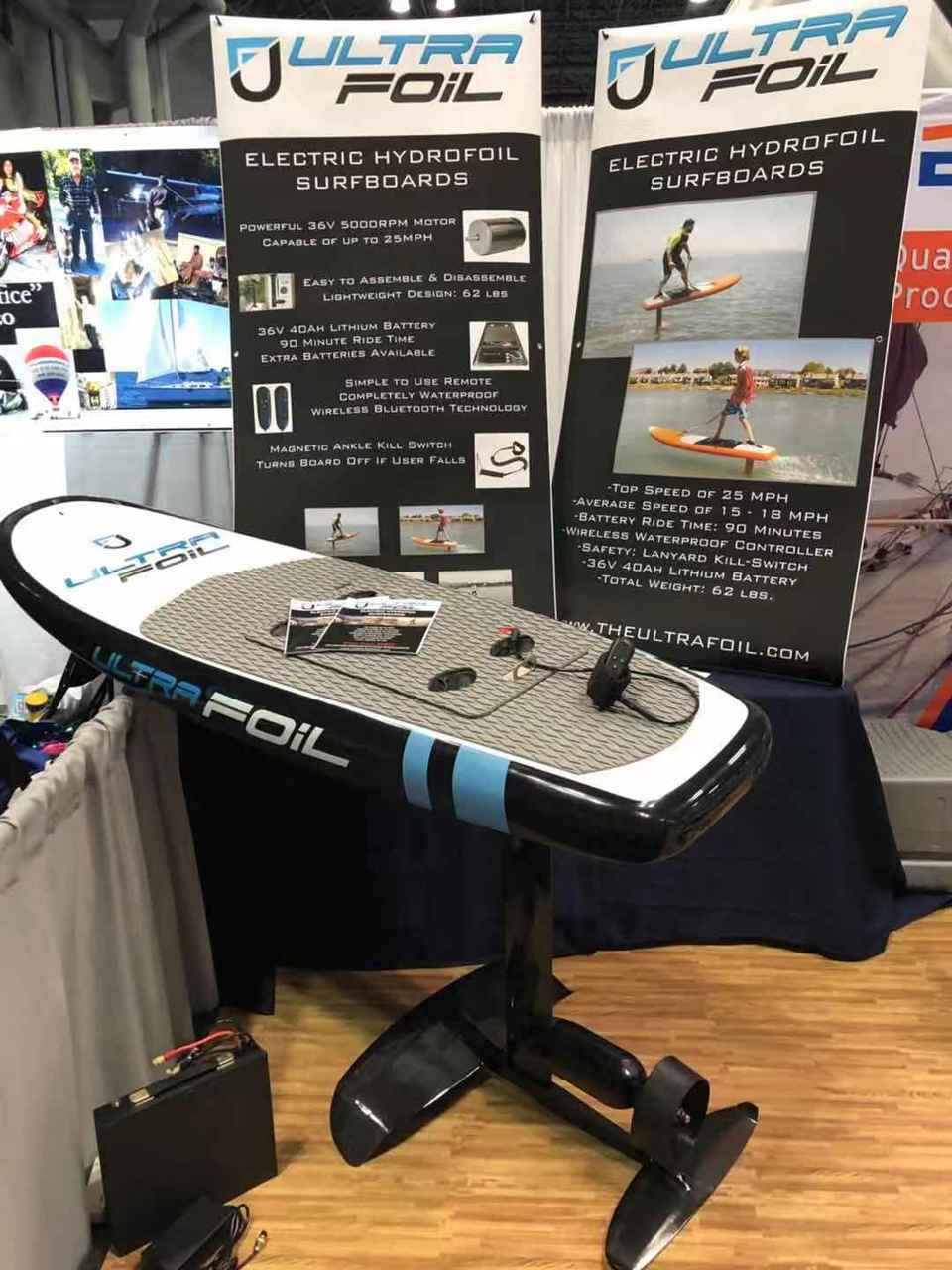 https://theultrafoil.com/the-ultra-foil-electric-foiling-surfboard/
Average Speed 15 - 20 mph
Top Speed 28 mph
High Efficiency Electric Motor
Full Carbon Foil
Wireless Waterproof Controller
Battery Life 90 minutes
Battery Charge Time 4 hours
Powerful Thermally Protected 36V Lithium Battery 40 ah
Board Size 6.9' x 2.8' x 4.75"
Foil Depth 2.75'
Weight of Board, foil and motor 66 lbs.
Around 6,000 USD