13kg batteries? if it only lasts an hour then they run on high power consumption

13kg same weight as in fliteboard and lift foils battery… they all last 1 hour
Howzit Pete
I'm speaking from experience. if we look at the jetboards that have come from China its fair to say that not one has proved to be worth anything. Ive bought over 10 different new boards/brands and sometimes a few of each so in total Ive owned at least 30 Chinese boards. Counting my customers boards Ive worked on it runs into the 100s of Chinese boards that have gone through my hands and I promise you they are all rubbish. In the jetboard industry its safe to say that the Chinese jetboards should be avoided. I look forward to the day that this changes and I welcome any quality Chinese board but that day hasn't come yet and I'm giving advice based on a lot of experience with Chinese jetboards.
The Chinese actually started manufacturing boards long before the Europeans did so they have had time to get it right but they are not trying to make a quality product but instead focus on cheap products and with jetboards cheap is not cheap in the long run.
Some of the earliest mass produced jetboards were the Surfjet and the Powerski jetboards and both of these companies went out of business when the Chinese made cheap copies of the boards, mass produced them, flooded the market and ruined the name and reputation of jetboards in general. I wont be surprised if this happens again and all legitimate manufacturers share the same concern.
If you knew how many customers contact me with a big long and soppy story begging for help because the cheap Chinese jetboards they bought don't work you might understand why I speak out so openly and warn people about Chinese boards. This is not my personal opinion but this is the history of Chinese jetboards.
Im not trying to be a kill joy and as I mentioned already I was the first to get excited every time I found another Chinese jetboard, the first to think that this could be the next best thing, the first to buy it and unfortunately the first to admit that I was wrong and had wasted my money. I think that after doing it for over 10 years its fair to say I know what I'm talking about.
However I do look forward to the day that something great does come out of China but it hasn't happened in the last 10 years so I will always warn everyone to use caution and be careful with Chinese boards. Maybe times are changing and something good is coming but history proves that the chances are slim.
Wayne
What does the history of internal-combustion-engine powered boards have to do with e Foils? Nothing in my opinion, completely different technology. It's just a simple fact of basic physics/engineering that electric motors are simpler and less prone to breakage that internal combustion engines. You're basically talking about a type of jetski when you discuss ICE powered boards.
It does not matter, efoil, combustion or electric, they all break the same way. I guess it just takes personal experience to get burned to believe.
I don't believe that at all. Everytime we see ICE replaced with electric you see much higher rates of reliability. Electric engines are famous for their durability ask any engineer.
Peter… it's a discussion with no winner…
I dont need to ask anyone, I had myself and tested almost all boards. Wayne too. There is still a long way to go before they can be called reliable.
Fun, exciting, new sport… but not reliable at all

So wait - now you're saying all the powered foils are unreliable? Lift's eFoil is unreliable? Any evidence to back that up? They've shipped quite a few, and with the price they're charging, I doubt unhappy customers would be suffering in silence. I'd reckon that product is bombproof.
I would expect the Liftfoils eFoil and Fliteboard electric hydrofoils to be quite reliable.
The jetboards however consume much more power and as such they seem to have a lot of problems with overheating the controller. This is why you see all the delays.
They are expensive as well.
Hopefully it will be resolved in the near future.
For 2018 I would agree that last year no electric jetboard was able to achieve the price point and reliability of a Jetsurf.
Not sure if they get there in 2019, but at some point they will.
Personally, I have zero interest in extrapolating from somebodies experience with powered surfboards that aren't electric foil boards. I'd like to learn more about people's experience with the different eFoils. We're posting in the electric hydrofoil section, right? I don't see the point in spamming people here with long posts about a completely different product. There are lots of sound engineering reasons to expect eFoils to be more successful than jetboards, so lets post about eFoils in the eFoils forum.
Nobody said that liftfoils or fliteboard are unreliable, the discussion was about Chinese boards.
Moreover the problem is not an engine, the real problem is usually in the smallest things - breaking remote controls, the battery, charger etc.
But of course it's much better getting burned that listen to someone else experience

The power of 6000 W seems unnecessarily oversized. If I know the hydrofoil is enough with 1000W and therefore lasts for 1 battery to ride for 60 minutes.
Hi All,
This is Elle from Waydoo Intelligence Technology company, Our eFoil product "Waydoo Flyer" launched in Jan. 2019 CES, Waydoo Flyer is very popular in the market and we are also receiving emails from enthusiasts from all over the world. We are seeking for agents!
Waydoo is a high-tech enterprise which integrates the R&D, production and sales of products of watersports technology. its parent company, Shenzhen Xiangnong Innovation Technology Co., Ltd. is one of the leading manufacturers of agricultural UAV in China.
We obtained the Angel-round and A-round investment from Shenzhen Dajiang Innovation Technology Co., Ltd.(DJI).
Sharing the 9 years'technology accumulation in UAV industry, Waydoo's team are experienced in structural design, mechanical engineering, fluid mechanics, industrial design, electromechanical design, software development and equipment manufacturing.
We have absolute confidence in our products!
Any questions do not hesitate to contact with us!
Elle
Email: [email protected]
Phone/ Skype/ Whatsapp/ Wechat: +86 13724266101
Come to europe for jetboard testing tour tests, reviews and videos. It's hard to trust chinese companies that are not tested well.
Hi there! This is Martijn from Amsterdam, The Netherlands. We're the exclusive Waydoo reseller for the European market. We too were not convinced about the quality of Waydoo at first so we flew to China in a difficult time so to say;) but didn't get sick nor did we get disappointed: The Waydoo Flyer delivers!! Back home we started to build our business, our foil school, our social media (@[FlyingFish_efoils] on Instagram) AND last but not least, we spend a week shooting our brand movie which can be viewed here: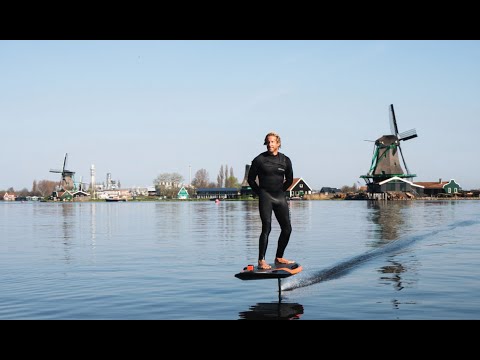 We hope you like! Please let me know if you have any questions, and/or are in the area to come test our boards. Be welcome!
Best regards,
Martijn
Well edited Martijn, great video
Greetings from Australia Martijn, If the product is half as good as your efforts and video presentation you should have great success.
Good luck.
Ron
Thank you so much! Guess what? The product is pretty damn AWESOME! For example, check out this tow-in video we made

Above there is data of the old "Waydoo Flyer" efoil. Please be aware that there is a new model "Waydoo Flyer one" It has unique plug&play features and some different data…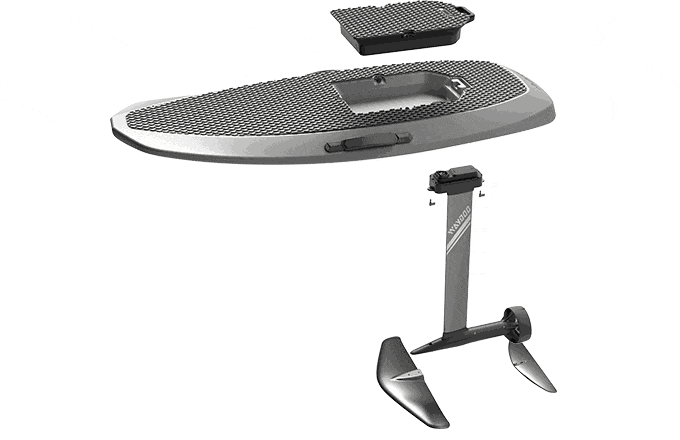 The price starts at 5499€ and please check for the correct data on www.waydoo.one
Production is increased to about 20pcs a day now but anyhow we have lead times of about 3 months. WE hope to reduce this soon but worldwide ordernumbers still increase!.
So get ready to order one soon to get it for 2021 season.
Waydoo Germany