Imagine if you could build your own DIY Electric Surfboard under 2000 usd? Today we meet Simon from a popular youtube channel @RCLifeOn who shares his exciting journey on creating his own DIY Electric Surfboard!
00:00​ In this video we meed Simon Sörensen @RCLifeOn
00:50​ What skills do we need to make DIY Electric Surfboard
02:00​ Mistakes and challenges in making a jetboard?
04:30​ 3D printers for the main box?
05:00​ Making things waterproof?
06:20​ Lets discuss the Jetpump from YOUNGSTERS JETS
08:07​ What electric motors did you use?
10:50​ Lets discuss the battery for DIY surfboard?
14:30​ Speed controllers and the challenges?
16:00​ The budget needed for DIY surfboard or DIY efoil build?
17:16​ Remote controls for DIY surfboard build?
19:00​ Future electric hydrofoil build? DIY Efoil?
21:30​ What's next for RCLifeOn?
Great interview!
A lot of respect to Simon - I would be not able to build such a thing. 3 minutes range are not my world though. I think you really need to be interested in building things yourself (which I am too lazy for ;-)), but if someone is into this it should be a lot of fun. Great job!
Simon, you may want to try a water-proof remote such as Maytech:
yes a very inspiring guy. 3 minutes he got at 55km/h at lipo batteries which are very powerful but for a short term… for usual lithium he would need many more of those. i hope he will build an efoil soon!
Great project and good interview! I would be to lazy as well to build something like this. But it looks like big fun. The 3 minutes would be to less for me. I guess the main thrill was to build it


He is using a huge engine for his efoil build. Typically e foils are slower than jetboards. Do you think this will be the same? Or will he reach the 50km/h barrier with more power?
Thank you. I dont think he targets top speeds with efoil but he had 2 engines in jetboard build vs 1 in efoil so it's bigger
And efoil probably has higher resistance as it has a lot of drag from wings and motor that are completely in the water. He didn't mention something about power output of this engine right? Would be interesting to know. He will probably tell in one of his videos. I already subscribed to his channel

New Video! Have you ever dreamed of creating your own jetboard or efoil?
Today we meet Christian Green, a creator of his own DIY jetboard who will share his insights on how you can build your own surfboard board from scratch! Christian shows how he created both electric and petrol surfboards.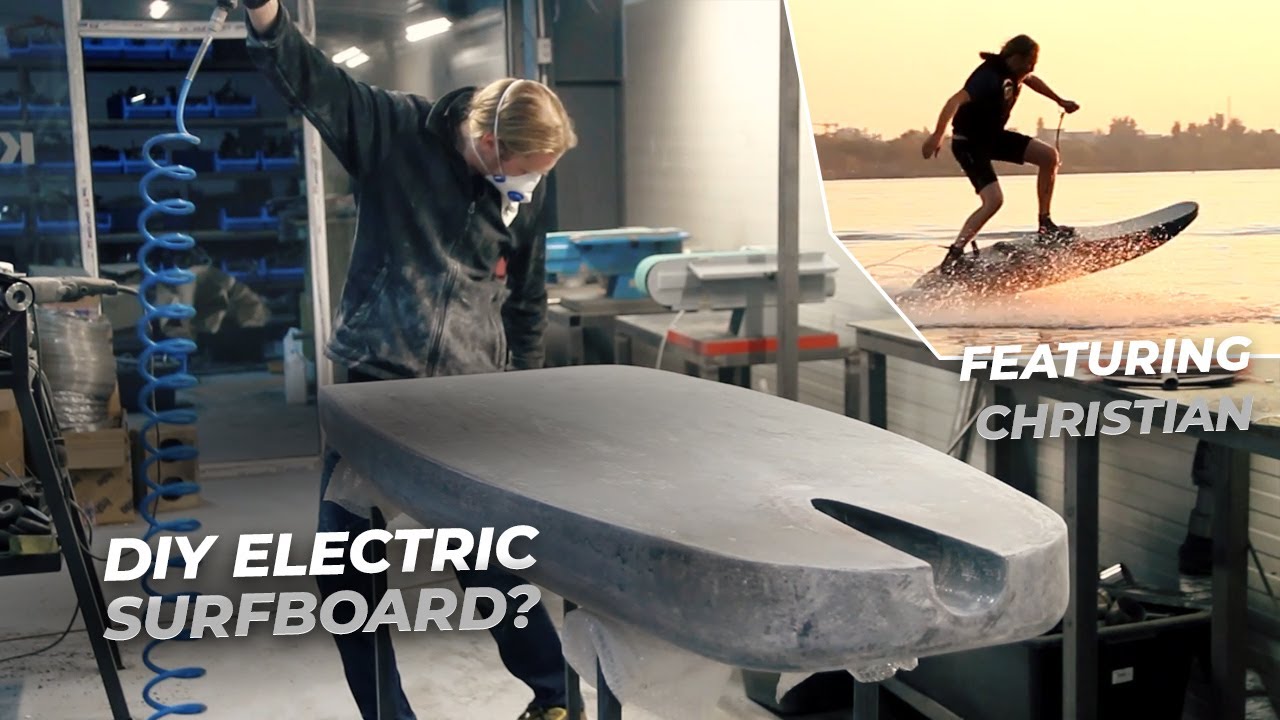 Awesome video, @Jetsurfingnation . I will take some time to do a deep dive into some of the DIY components (motors, controllers, etc.) mentioned in your video and share my findings here.
New video
How to make your own DIY efoil or jetboard? | Meet Jake Barnhill
Making your own DIY efoil or jetboard is a dream for many aspiring
developers. Today continue our series of DIY interviews and meet Jake
Barnhill from Australia who is one of the youngest and most inspiring
guys who developed his own efoil and jetboard and will share his tips
on insights on how to get started making your own board even if you
have a limited budget.
DIY RIFLE CASE EFOIL for less than 1800€
Creating your own jetboard or efoil build is a dream for many aspiring
DIY developers! Today we meet Frank and Julian from Germany who
created one of the most unusual efoils in the world based on a sniper
rifle case which not only works great but also became one of the most
affordable builds! Frank and Julian are going to share their insights
and tips on how you can create your own efoil from scratch!