Hi Folks,
after I had to return the Takuma Cruise 2 eFoil from Decathlon due to the quality problems, I became aware of 2 guys from Baden-Württemberg (southern Germany) trough Instagram, who had developed an inflatable eFoil that fits the price range of Takuma, but is much smaller to store.
The board is called EASYFOIL ONE and is now ready for delivery after 3 years of development.
The price for the board is 6499,-€, and it all comes in one single bag.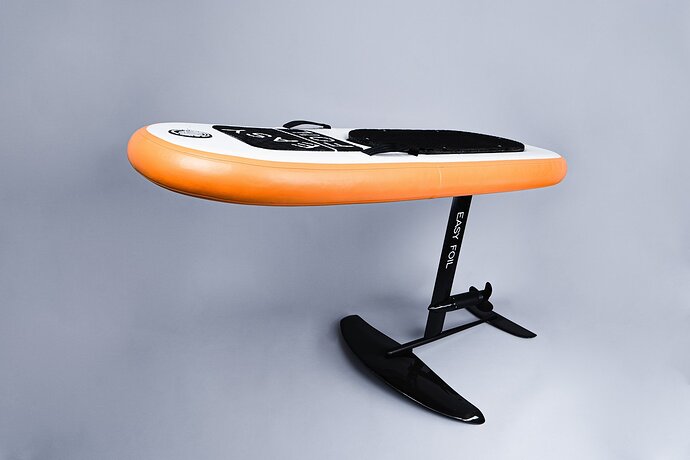 I got in contact with the two founders Mario and Alex, they already knew about my issues with Takuma as they also read my thread the german boote-forum.de, and we agreed that I will buy an EASYFOIL ONE from them, and test it this weekend in Berlin.
I will receive the board today, I even got a second battery and a quickcharger which will recharge the battery within 1 hour, so I hopefully will have a very exciting weekend in Berlin.
The major issue is the storage possibility: I did not have a chance to store the Takuma Cruiser on our boat, and it was way too heavy, this one fits in one bag, and weights 25kg over all…
If anyone of you is interested in seeing or testing the board in the Berlin area this weekend, just contact me.